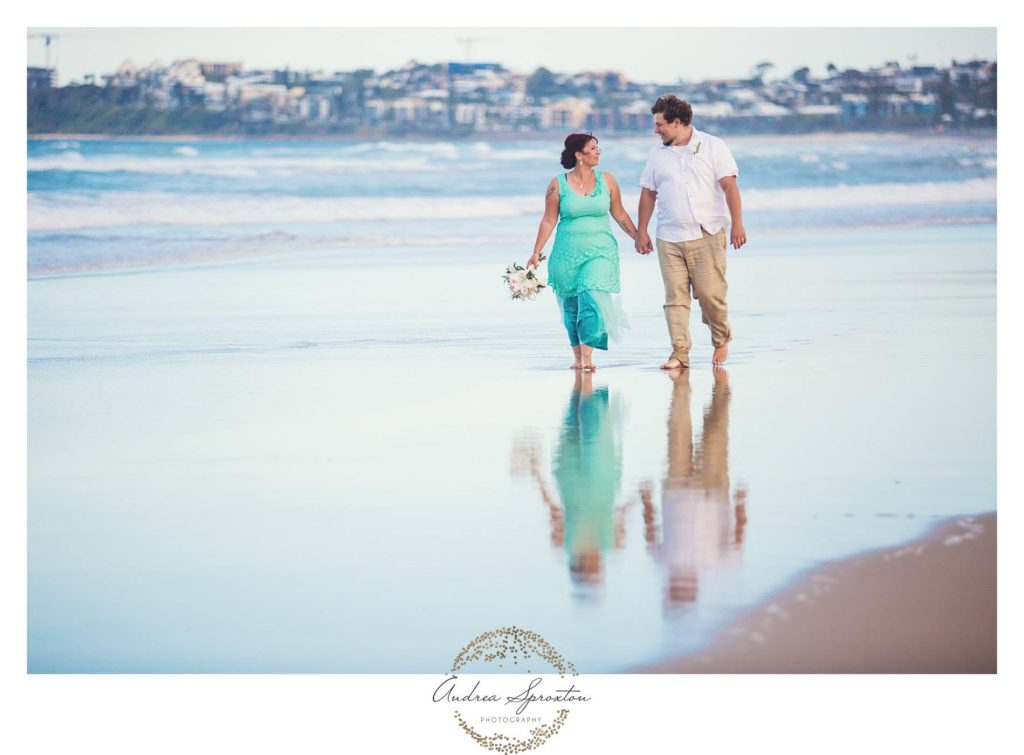 OUR LATEST PRODUCT IS TAKING OFF!
Do you just want a 'legals only' wedding ? 
The ultimate in no fuss weddings – just do the paperwork and off you go … 10 minutes max.
E2A Coffee Table weddings happen only on specific dates and locations, so you'll need to be flexible, and for the moment we're only operating on the Sunshine Coast – that's where our head Office is!  (though if you ask us nicely we can arrange one for you at most places around Australia)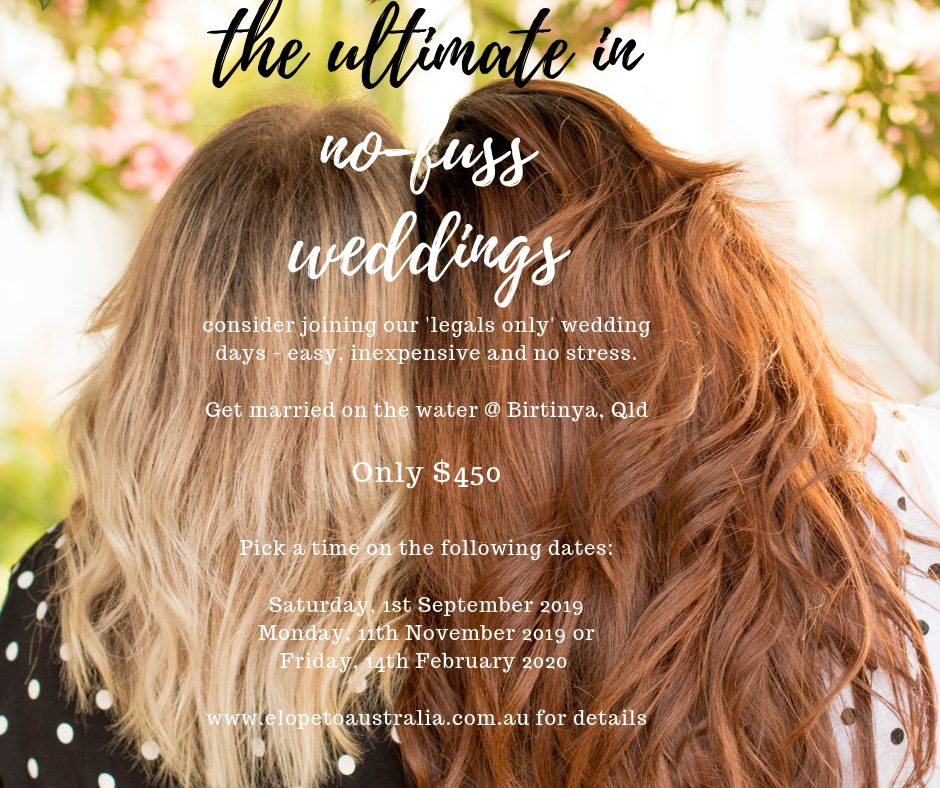 5 easy steps for a Coffee Table wedding?
Pick a date from those offered below.
Complete the booking form (bottom of the page) and pick a preferred time:
Between: 10am – 12noon;  12.30pm – 2.00pm; 2.30 – 4.30pm (to be confirmed)
We'll send you an email so you can pay the booking fee and complete your online registration for legal paperwork and Notice of Intended Marriage
We'll email the pdf of your completed NoIM to have witnessed and emailed back to us a minimum of one month prior to your chosen date
You rock up at the wedding destination at your pre-selected time with your identification, we finish the paperwork and get you married.  Simples! 
You're welcome to say vows and exchange rings if you like, and we'll be standing as in a normal ceremony – so, it's like standard wedding ceremony but shrunk! 
2019 dates:
Sunday, 1st September 2019 at Birtinya, Qld  SOLD OUT

Monday, 11th November 2019 at Birtinya, Qld SOLD OUT
2020 dates:
Friday, 14th February 2020 at Birtinya, Qld  BOOKING NOW

THE FINE PRINT:
The simple terms:
The wedding package is for a 30 minute time slot with the couple and up to 4 guests. An upgrade to 10 guests is available.
A wedding booking form (bottom of the page) is completed and returned by email and a 50% non-refundable deposit is required to book (Bank details to be supplied when the booking form is received).
The NoIM must be lodged with us at least one month prior to the ceremony
Full payment is required two (2) weeks prior to the ceremony date
The first couple to book gets their choice of ceremony time, and so on
If the ceremony starts late, the wedding may be sped up to 'catch up'
If you'd like any extras, yes we can arrange at a reduced rate
If you want to take advantage of this fabulous offer, email me for a booking form:  info@elopetoaustralia.com.au  or  0400 595 679  or download from the bottom of this page.
Let us know if you would like to be added to our database for more Coffee Table wedding dates and news or to book an elopement package for more flexibility.