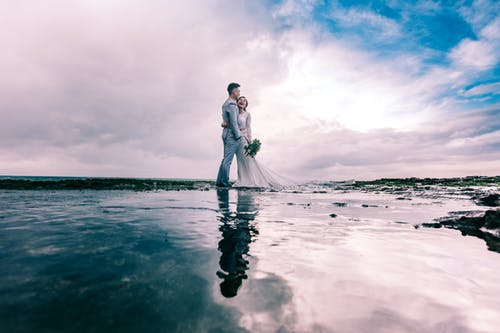 Australia is BIG. Like, really big! It's impossible to show you all the amazing wedding destinations, so what we've done is given you a little entrée of the main regions around this stunning country, to help you decide where to hold your small wedding or elopement. You pick the place (generally) and then you can decide on the exact wedding ceremony location with your photographer and celebrant (officiant). These professionals know the area intimately and when you tell them that you want to marry on a quiet white sandy beach, they'll be able to suggest somewhere amazing.
If you're arriving early, you might want to have a drive around and check out some locations before picking a specific spot to marry. We're Australian, which means we're cruisy (Aussie slang for casual) and there's not a lot that's too much trouble for our wedding couples and their guests. The Elope to Australia wedding suppliers will treat you like royalty.

How your wedding day will unfold:
Arrive at your chosen destination. The next day (or that afternoon after you've settled in) meet your celebrant and complete the legal paperwork.
The following day the wedding preparations begin: Hair and makeup professionals come to your hotel room and get the bride/s ready and your bridal flowers are delivered. Your celebrant and photographer arrive, and you make your way to your elopement venue – it's laid back and beautiful. You get married in a sweet intimate ceremony that lasts about 10 – 15 minutes and you sign the legal paperwork before you head off with your photographer to get some gorgeous couples' pictures .
Next, it's back to your accommodation for lunch or dinner to celebrate your first night as a married couple. Stay a few days and then off you go to explore the rest of this gorgeous country.