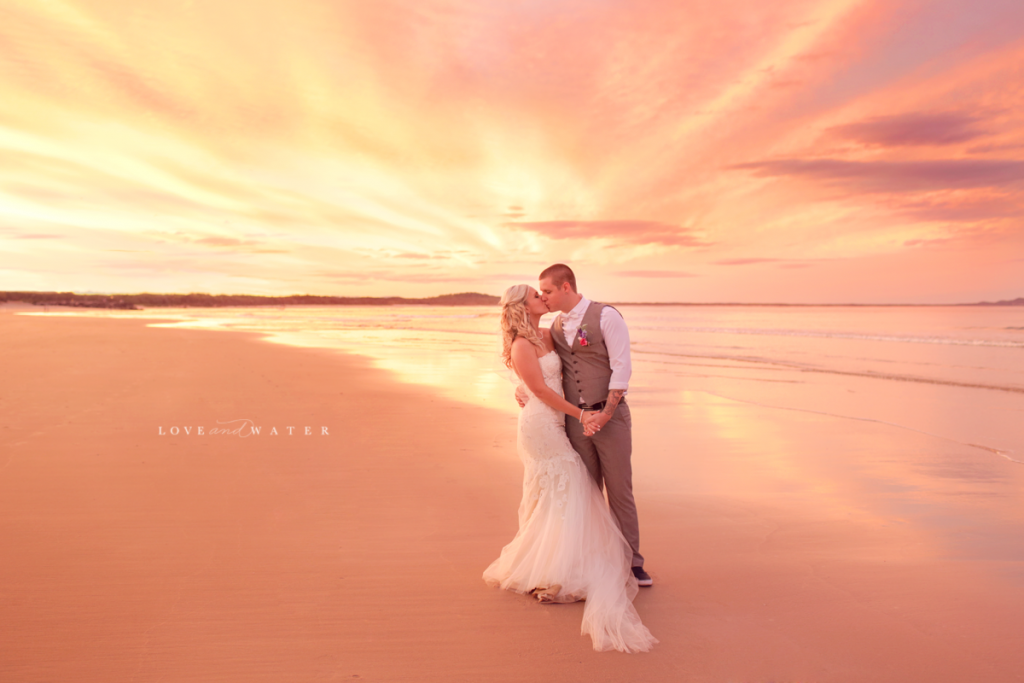 Gold Coast
If Brisbane is the business capital of Queensland, the Gold Coast is definitely it's party sister. The iconic Gold Coast is home to stunning white beaches, an amazing hinterland, glitzy night clubs and family friendly spots for the children. Probably one of the main reasons the Gold Coast is so popular is because it's so diverse – it really does have something for everyone.
Eloping to the Gold Coast will not only give you a fantasticwedding because our team of suppliers there are absolutely top notch (Aussie slang for 'you can't get any better') but you have some amazing places to hold your wedding ceremony. For example, John Laws Park at Burleigh Heads looks out over the blue green waves of the Coral Sea and it's absolutely stunning. We have parks, and beaches, or the greenery of the Mt Tamborine – there's something for everyone's wedding taste. As with all tourist destinations there's places we'd recommend you avoid, unless you want 300 unexpected guests at your wedding! A quick conversation with your photographer and celebrant will have you marrying at the perfect spot without the crowds!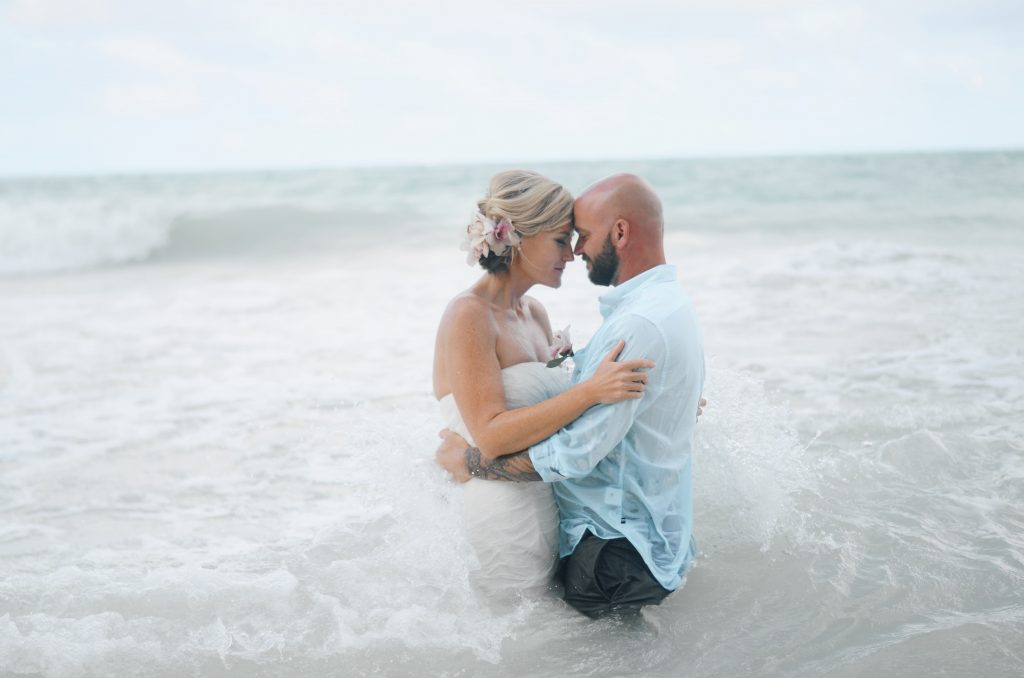 What is the weather like on the Gold Coast? (thanks to our source Australia.com)
Queensland's Gold Coast has a sub-tropical climate with around 300 days of sunshine per year. Plan ahead with this information on temperature and rainfall – and don't forget to pack the sunscreen and swim between the flags.
Summer (December – February)
During summer the average temperature is a pleasant 21 – 28.4°C (69.8 – 83.1°F). February is the wettest month (Receiving 184mm/7.2 inches on average), and short, tropical storms are common in the late afternoon and early evening. During summer humidity is high, roughly 69 – 75 per cent, but this is offset by cool sea breezes.
Autumn (March – May)
In autumn, sunny days are followed by cooler nights with average temperatures between 18 -25.7°C (64.4 – 78.2°F). Water temperatures are still high enough to swim (25.2°C / 77.3°F) and it is generally less rainy than the summer months which makes Autumn the perfect time to elope to the Gold Coast.
Winter (June – August)
Winter on the Gold Coast is generally sunny and dry with average temperatures between12.5 – 21.5°C (54.5 – 70.7°F). The Hinterland is slightly cooler with maximum winter temperatures around 16°C (60.8°F). Clear skies and dry air average cool nights.
Spring (September – November)
In spring, sunny days are followed by mild tropical evenings and average temperatures range from 16.9 – 25.4°C (62.4 – 77.7°F). Days are dry but can be windy,especially during September.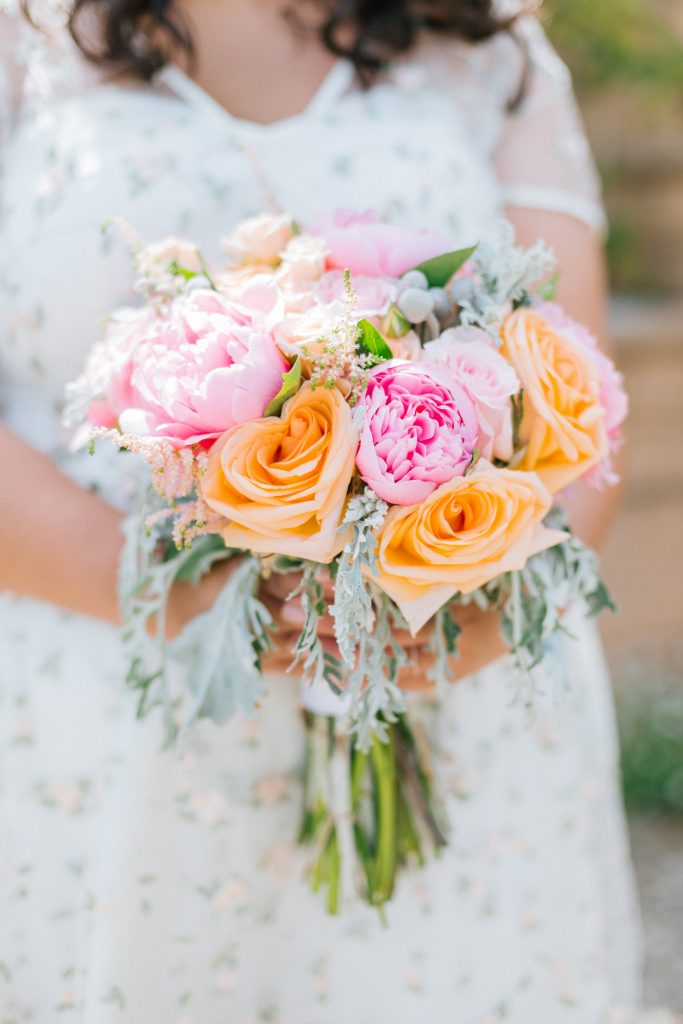 Where to marry on the Gold Coast?
If you love the idea of eloping to the beautiful Gold Coast, we'll put you in touch with your celebrant and wedding photographer and they'll give you advice for the perfect place to elope. We always rely on our local Elope to Australia experts!
If you think the Gold Coast is the perfect place for you to elope, and you have a date, you can book here. Got some questions?  email us at info@elopetoaustralia.com.au